Description:
The MTP / MPO Cleaner is a high-performance device designed for cleaning the ferrule end-faces of MPO & MTP connectors. Cost effective tool for cleaning fiber end-faces without the use of alcohol. It saves time by effectively cleaning all 12 fibers at once. The MTP / MPO connector cleaner is designed to clean both exposed jumper ends and connectors in Adapters.
This MTP / MPO fiber cleaner is an upgraded model from old the old one, lifetime upto 600 times, one-click design is much more convenience to use.
New Part No.: TJ01D2002
Pictures of MTP / MPO fiber cleaning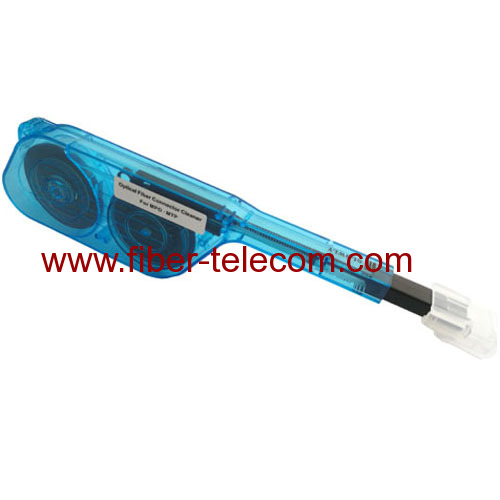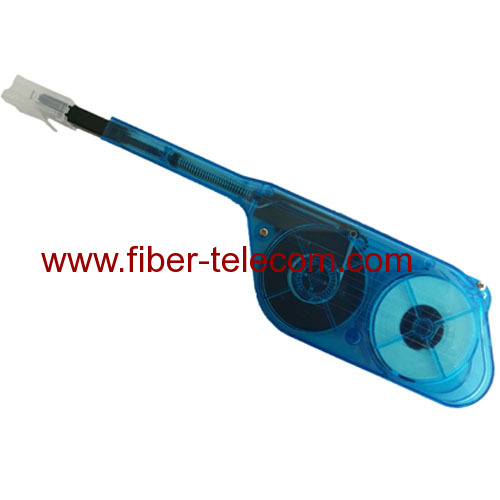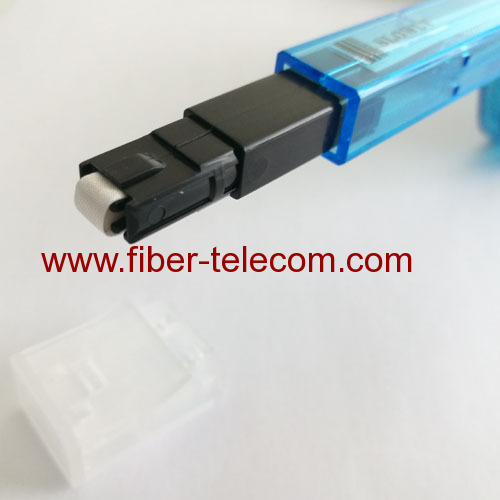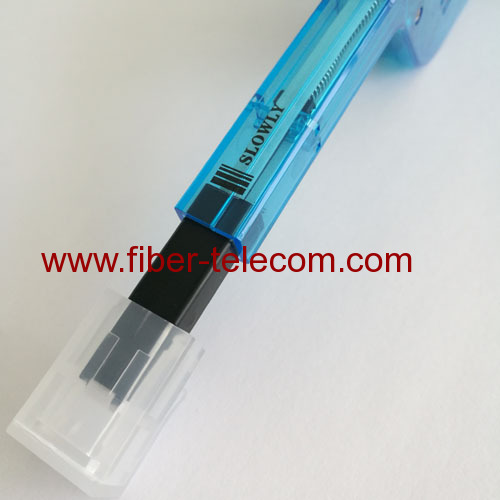 The MTP/MPO fiber cleaner can be clean up the MPO connector / endface 12-fibers in one time.

Before cleaning After cleaning
Features:
Effective on a variety of contaminates including dust and oils.
Intermateability with FOCIS-5 (MPO).
Capable of cleaning ferrules with or without guide pins.
Capable of cleaning MTP / MPO ferrules inside or outside an MTP / MPO adapter.
Narrow design reaches tightly spaced MTP / MPO adapters.
Easy one-click operation.
Up to 600 cleanings.
Great addition to cleaning kits
Transparent blue housing easy to observe the inside cleaning tape
FAQ:
1) Q.: What is the MOQ of the MTP / MPO fiber cleaner?

A.: Normally the min. order quantity for this MTP / MPO fiber cleaner is 10pcs.
2) Q: What is the delivery time for the MPO fiber cleaner?
A: It's depends to the buyer's final order quantities, normally we have it in stock, so let's say 3 days.
3) Q: How about the quality?
A: Every pieces of the MTP / MPO fiber cleaners provided by T&J Industrial Co., Ltd is 100% inspection, this model was upgraded with lifetime of 600 cleanings.
4) Q: Will your company accept OEM?
A: Yes, OEM always welcome.
MTP / MPO Fiber Optic Connector Cleaner