Description:
The FTTH Outdoor Terminal Box is a newly developed for FTTH outdoor application, it is waterproof and made of high impact plastic. Capacity 4F.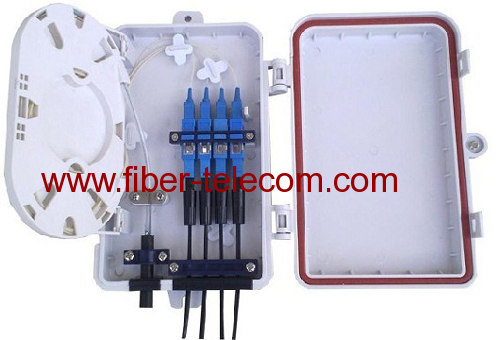 FTTH Terminal box complete with PLC splitter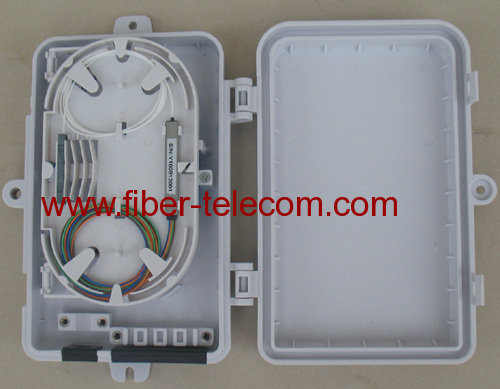 Features
1. Industry Standard User Interface is made of high impact plastic.

2. Can accommodate 1x4, 1x8, 1x16 & 1x32 PLC splitter.
3. Anti-UV, Ultra violet resistant and rainfall resistant.
4. Up to 32 FTTH drops.
5. Wall and pole mountable.
6. 2 inlet ports, 4~32 outlet ports.
Application
1.widely used in FTTH access network.
2.Telecommunication Networks.
3.CATV Networks.
4.Local Area Networks.
5.Date communication Networks.
Ordering information
| | | |
| --- | --- | --- |
| Model | Capacity | Size |
| TJ01E2204 | 4 port | 210mm(W)x140mm(D)x40mm(D) |
| TJ01E2208 | 8 port | 205mm(W)x215mm(D)x55mm(D) |
| TJ01E2212 | 12 port | 260mm(W)x320mm(D)x90mm(D) |
| TJ01E2216 | 16 port | 260mm(W)x320mm(D)x90mm(D) |
| TJ01E2232 | 32 port | 350mm(W)x320mm(D)x120mm(D) |
FTTH Outdoor Waterproof Terminal Box