FTTH Fiber Fast Connector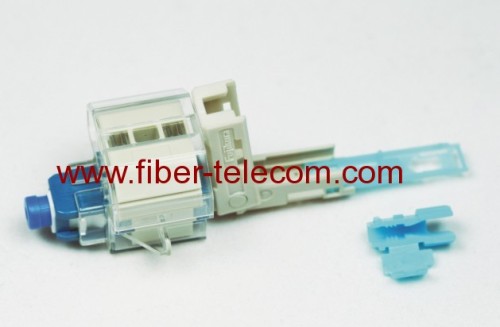 Specifications:
FAST-SC series of products is the use of cold-connect technology for fiber-optic into the end of the quick connection plug, mainly used for FTTH access network, it does not need special crimping tools, and use their own crimping tool can complete crimping work. After the assembly is complete, the attached crimping tool can be removed.
The disign of FAST-SC series using push-pull type, the push-pull device can fix the bare fiber and the coated layer of the fiber respectively, which can increase the tensile and bending resistance of the cold junction.
Feature:
Applicable cable: FTTH cable
Reusable times not less than 10 times
Contains matching solution
Comes with wedge joint crimping tools and auxiliary gadgets, no special tools are required
Easy to operate
FTTH Fiber Fast Connector